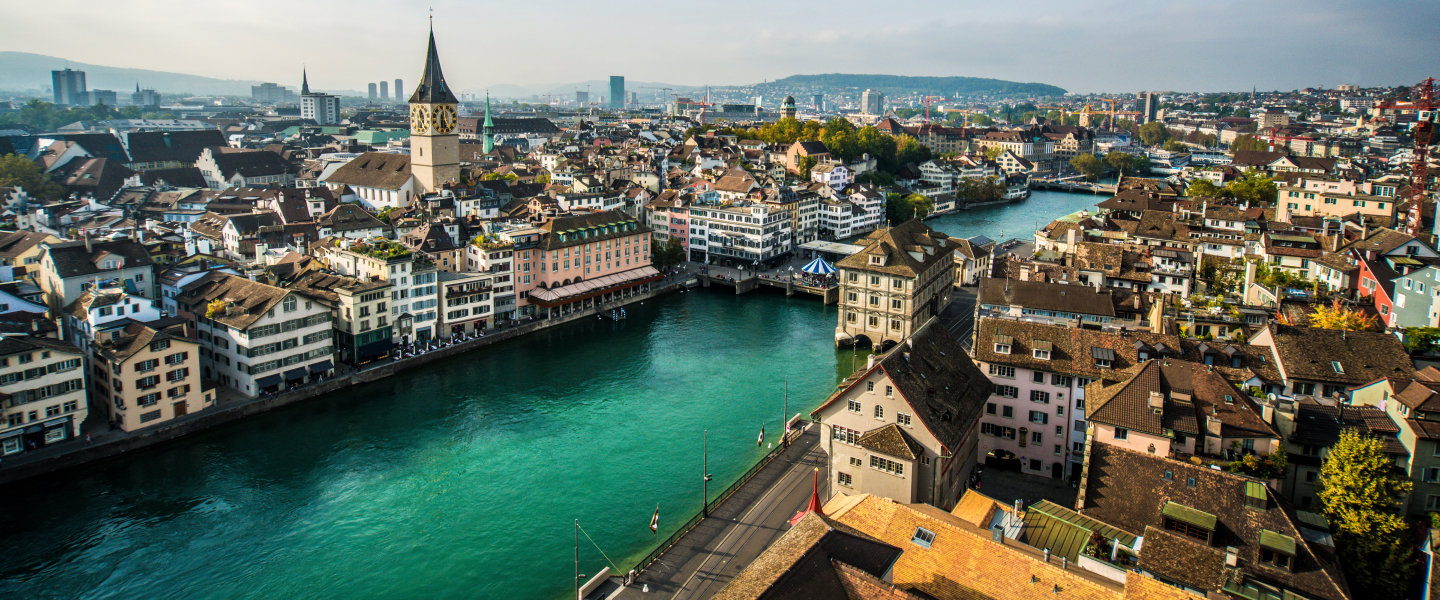 Legal Notice & Privacy Policy
Legal Notice
Baudenbacher Kvernberg, Lawyers & Advisors
( Zurich | Oslo | Stavanger | Brussels )
Baudenbacher Kvernberg, Lawyers & Advisors ("BK") is an international firm operating through separately constituted and regulated legal entities in Switzerland and Norway which provide legal and other client services in accordance with the laws of their respective jurisdictions:
In Switzerland: Baudenbacher Law AG, a stock company (registered number CH-020.3.049.991-1) whose registered office is at Bahnhofstrasse 100, 8001 Zurich, Switzerland. The VAT registration number in Switzerland is CHE-144.646.047.
In Norway: Baudenbacher Kvernberg Advokatfirma, a company (registered number 930 673 900) whose registered office is at Eiganesveien 87, 4009 Stavanger, Norway. The VAT registration number in Norway is NO 930 673 900.
CONTACT DETAILS
Baudenbacher Law AG can be contacted at its registered office and principal place of business, or by telephone, +41 (0)44 562 70 27.
Sportsfronter Advokater AS can be contacted at its registered office and principal place of business, or by telephone at +47 95 24 12 12.
REGULATION
Our Swiss lawyers at Baudenbacher Law AG who are admitted to practice as lawyers (Rechtsanwälte) within Switzerland are subject to the statutory rules of the Federal Act on the Free Movement of Lawyers and the professional code of conduct provisions of the Swiss Bar Association (Schweizerischer Anwaltsverband).
Our Norwegian lawyers at Baudenbacher Kvernberg Advokater AS who are admitted to practice as lawyers (advokat) within Norway are subject to the regulatory provisions of the Supervisory Council for Legal Practice (tilsynsrådet for advokatvirksomhet), available at www.tilsynet.no.
Our lawyers who are admitted to practice as lawyers (avocats) within Belgium are subject to the ethics rules (règles de déontologie) of the French and German-speaking Bar Associations (l'Ordre des barreaux francophones et germanophone).
Our lawyers who are admitted to practice as barristers in England & Wales are subject to the ethics rules (in the BSB Handbook) of the Bar Standards Board.
PROFESSIONAL LIABILITY INSURANCE
We maintain professional indemnity insurance to operate in jurisdictions where such insurance is required to be placed locally in accordance with statute or regulation, details of which can be supplied on request.
Disclaimer & Terms of Use
This website is operated and owned by BK. By accessing this website, you agree to the following Terms of Use.
The content of this website is for general information purposes only. It does not constitute legal advice, does not create an attorney-client relationship, and should not be relied upon as a substitute for specific advice on any particular case. Moreover, it may only represent the views of the author and not those of BK.
Every effort is made to ensure that the information on this website is accurate, but no warranty can be given as to its accuracy, completeness, timeliness, suitability, etc. BK excludes liability and responsibility for any errors or omissions, and the consequences of the use of the information or the website. Furthermore, BK accepts no responsibility for external websites and content which refer to this website or which are referred to by means of a link or otherwise from this website.
We also underline that, due to technical circumstances, communication via Internet and email is neither secure nor confidential. BK disclaims any liability for breaches of attorney-client privilege resulting from the use of Internet and email.
Although we check incoming emails regularly, we cannot guarantee that they will be processed in a timely manner. Moreover, the receipt of emails may be subject to technical or operational disruptions. We therefore ask you to send us time-critical or important messages by post, courier service or fax. Sending emails to us does not meet any time limits or deadlines. If you want to be sure that your email has been properly received, you should ask the recipient for confirmation.
These Terms of Use are governed by Swiss substantive law. Any dispute arising out of or in connection with a visitor's use of this website shall be subject to the exclusive jurisdiction of the courts located in the city of Zurich, canton of Zurich, Switzerland.
Privacy Policy
General
While accessing this website and its features, BK will protect and process personal data in accordance with this Privacy Policy and in compliance with Swiss and, where relevant, other applicable data protection laws. By accessing our website and/or communicating with us via email or other channels, you agree to be bound by this Privacy Policy. If you do not agree with any part of the Privacy Policy, you must notify us and stop using our website. We may then not be able to provide you with any further legal or related services.
Personal data
We primarily process personal data that we receive through our business relationships with our clients, other business partners, and other persons involved. The personal data collected includes, in particular, name and contact details, professional title and business connections, identification and background information which we receive in the course of opening a mandate, financial information for payment purposes as well as information from correspondence, contacts, and interactions.
Under certain circumstances, we also collect personal data from publicly accessible sources, e.g., commercial register, insolvency or debt collection register, media, internet. Furthermore, we may receive personal data from authorities, courts, and other third parties. Finally, we collect and process personal data that is required for the performance and processing of our legal services or that you have voluntarily provided to us.
We use personal data to manage our relationship with you and to communicate with you, e.g., to send you newsletters and invitations to events, training programmes or lectures, to maintain our address list and/or to send you other information that you request from us. Personal information is used only by us and our technology suppliers, who are required to protect your personal information to the same extent as we do. We do not sell or otherwise share your personal information with third parties unless you have given prior consent, or we are required to do so under applicable law. We do not subject you to profiling or automated decision making. Personal data relating to communications with you will be retained for as long as you are in a business relationship with us, subject to any applicable legal or regulatory retention obligations.
Cookies
Cookies are small text files that are downloaded to your device when you visit the BK website or open our marketing emails. We also process personal data to a limited extent as part of our newsletter campaigns. Cookies (including third-party cookies such as Google Analytics tracking technologies) are used in particular to improve the website or for general marketing purposes by providing information about the interaction of unique browser-device pairs with the website (e.g., number of sessions and dwell time), statistical information about interaction with the website (including referrals to it, popularity of certain content, access to user categories, markets, regions, languages, demographic data, browser and device types, and similar information) or statistical information about interaction with our marketing and newsletter emails (e.g., whether they were opened or forwarded or whether links were clicked).
Third-party service providers such as Google may track your use of our website, combine this information with information from other websites you have visited (which they also track), and use this combined information for their own purposes. If you have registered with the relevant service providers, they may be able to identify you. In these cases, the processing of your personal data is subject to the respective privacy policies.
You can change your browser settings to delete and block cookies. Alternatively, you can deactivate Google Analytics by downloading and installing the appropriate browser add-on from Google. If you continue to use the BK website without changing your settings (or using the add-on, if applicable), you consent to the use of cookies by us and/or our third-party providers.
Legal basis for Data Processing
When processing personal data for the purposes described herein, we rely on your consent to this Privacy Policy, our legitimate interests in communicating with you as a business contact about our business as well as events and/or our performance of contracts, or any other ground for lawful processing of your personal data in accordance with applicable laws and regulations.
Protection of your Personal Data
We limit the use of and access to your personal data to those who require it to provide you with access to our website and/or to communicate with you. We take appropriate technical and organisational measures to maintain the confidentiality and integrity of your personal data. We regularly review our security policies and procedures to ensure that our systems are safe and secure, and we ensure compliance with applicable data protection laws.
Social Plug-Ins
We use the following social media plug-ins on our website. We use the so-called two-click solution: when you visit our website, no personal data is initially passed on to the provider of the plug-ins. Only when you click on the marked plug-in field and thereby activate it, does the plug-in provider receive the information that you have accessed our website. In addition, the data mentioned under "Cookies" of this Privacy Policy are transmitted. The legal basis for processing your data in connection with social media plug-ins is our legitimate interest in enabling our users to use the social media plug-ins.
We have no influence on the data collected and data processing procedures of the plug-in providers. These are subject to the respective data protection declarations of the third-party providers. For more information on the purpose and scope of the data collection and its processing by the plug-in provider, please refer to the data protection declarations of this provider.
LinkedIn: LinkedIn Ireland Unlimited Company: https://www.linkedin.com/legal/privacy-policy
Your Rights and Choices
We will delete your personal data when all processing purposes have been fulfilled. If we are required by law to retain your personal data, we will delete it after the applicable retention period has expired. You have the right to request information about the data we hold about you, including the right to request the correction of inaccurate personal data, its restriction, and deletion. In addition, you have the right to data portability in accordance with applicable law as well as the right to lodge a complaint with the competent data protection supervisory authority if you believe that our processing of your personal data violates applicable data protection law.
If you have any questions or queries, please contact us at: info@b-k.law or write to us at:
Baudenbacher Law AG, Bahnhofstrasse 100, 8001 Zurich, Switzerland; or
Baudenbacher Kvernberg Advokatfirma, Eiganesveien 87, 4009 Stavanger, Norway.